KITCHEN
BM Custom Cabinetry produce cabinets from traditional to modern for our Custom Home clienteles. What ever your dreams are, just let our designer know. Our experience craftsman will do the rest.
KITCHENETTE
For our Hospitality, Sub-Division, Multi-Unit, Assist Living and Independent Living clienteles, BM Custom Cabinetry is your most valued and trusted partner. We understand the importance of completing your projects on time and on budget.
Euro Door Color
Pick your own color for your custom door cabinets.
Custom Builder Door Style
These are some of custom cabinet door styles we build for our customer. Sent us your color sample and we could match it.
Builder Grade Door Style
These door style are prefect for Hospitality and Multi-unit projects for its simplicities and price point.​
Inyo Rope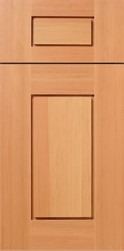 Lassen Maple
Shasta Shaker
Ventura Collection
Modoc Honey Oak
Kern Dark Chocolate
Colusa New Cherry
Del Norte Light
San Benito Espresso
Alpine Collection
Steuben Mocha
Inyo Rope
Essex Merlot
Otsego Cherry
Saratoga Rope
Oswego Mahogany
Oreida Collection
Rensselaer Chocolate
Antiqued Erie
Ulster Walnut
Cream
White
White 1982
Metallic grey
Grey
Metallic silver
Beige
Metallic beige
Fly yellow
Orange
Corsa red
Red
Dark grey
Metallic black
Black